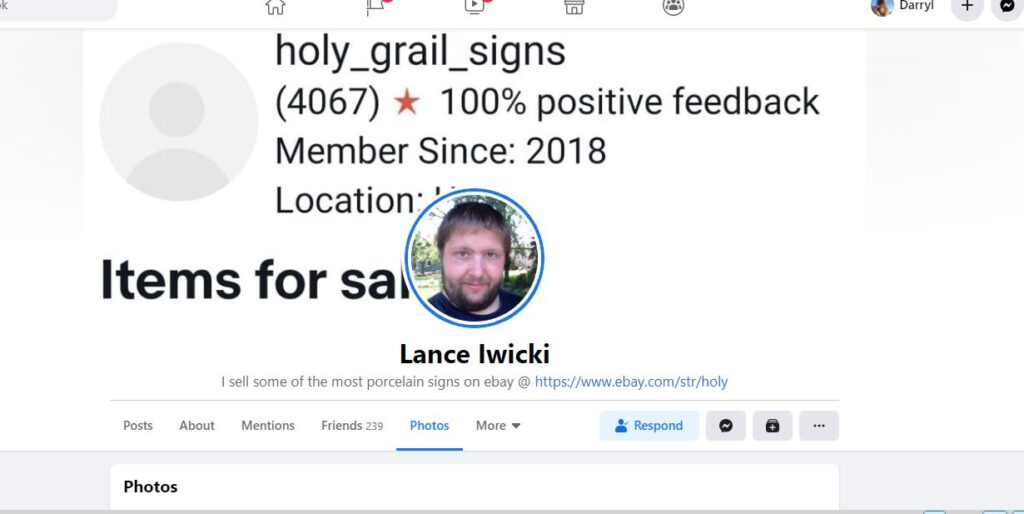 BEWARE !!!! of Lance Iwicki
he has fake names, fake facebook pages and is well known in the Vintage Sign Business as being a fraud
BEWARE !!! of this guy on ebay.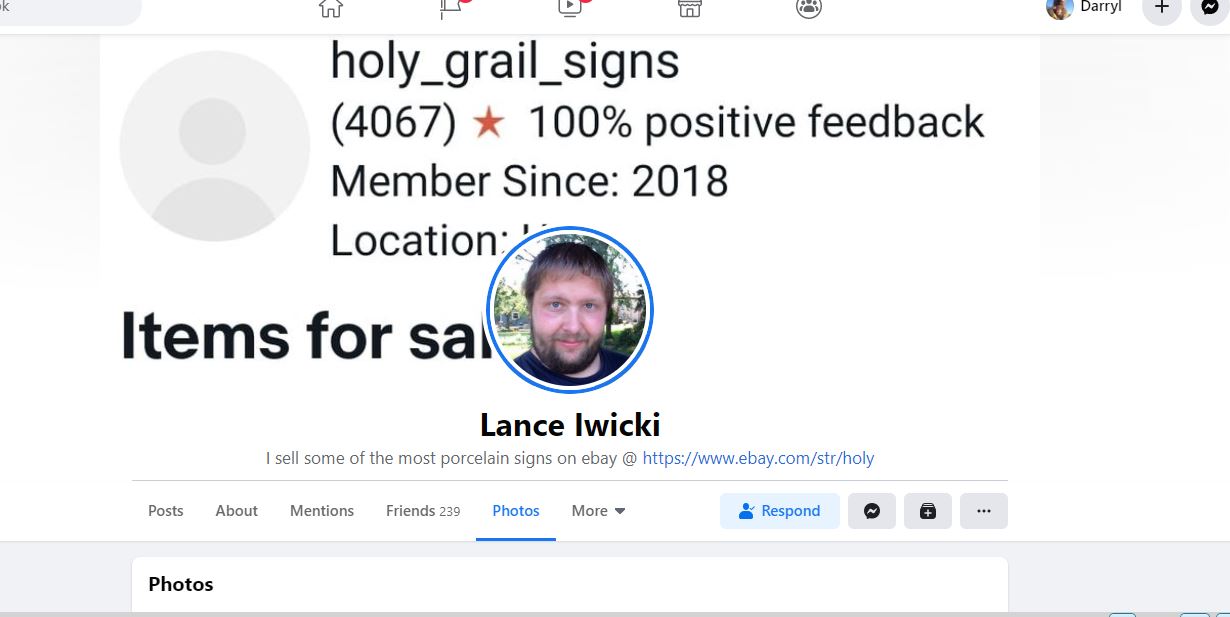 ( holy_grail.signs }….his name on face book is Lance Iwicki and he lists all this new garbage as vintage, NOS, and strongly insinuates its old……he just tried to friend me and sell me some of his new signs, as old …..here is his ebay signs for sale …this guy is a thief Lance Iwicki who is scamming the people who don't know any better BEWARE !!!!…see his ebay page and all his garbage …https://www.ebay.com/str/holy… look at his intro below LOL…
We Lance Iwicki are selling off a wide variety of Porcelain & metal signs including gasoline & oil, soda pop & country and general store stuff. Please see our listings as we have over 800 signs listed. We are trying to become your quality at a value leader in Porcelain & Metal advertising signs. We pack & ship all of our items with care. Please bookmark as your favorite seller as we will be offering a wide variety of signs in the near future. I have decided to sell my lifelong collection of over 1,500 signs because it is time to downsize. We will be offering signs from many different brands and companies.
he is preying on the ignorant people who think they are buying an old sign what a thief beware !!!!! of Lance Iwicki …..this is his facebook name………. his ebay name is holy_grail_signs …LOL what a joke, his ebay name should be Bottom of the Barrell junk new signs…. He has no concept of what an old sign really is….